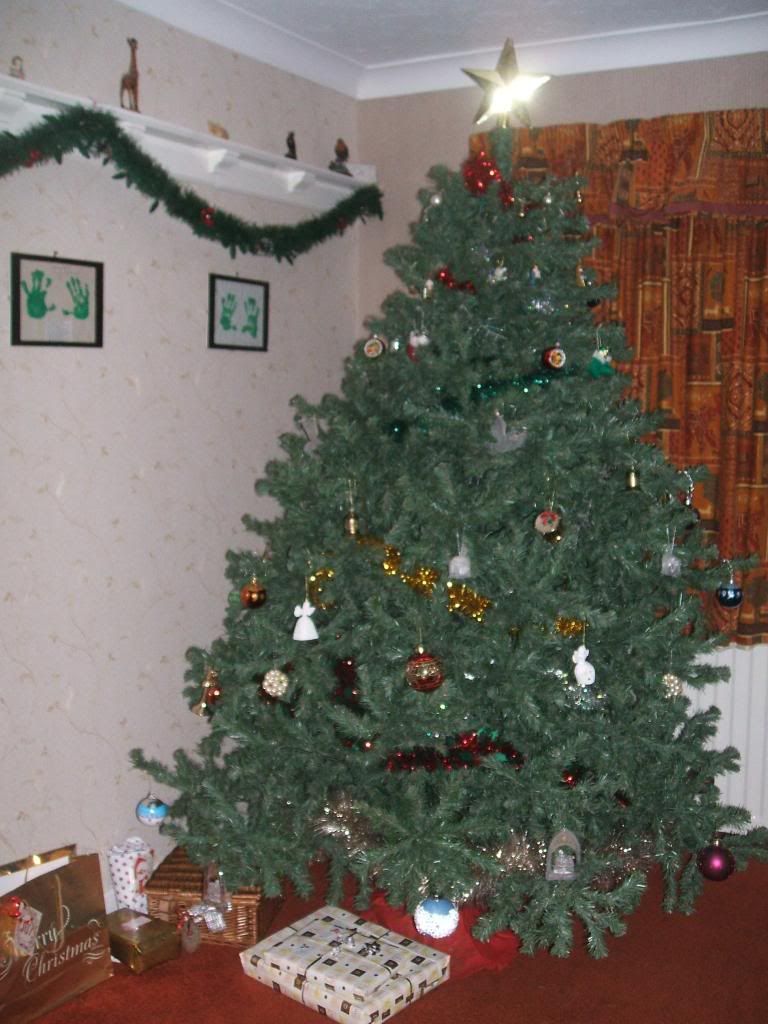 Spent most of the day putting up the tree. Discovered DS was not in the least bit interested in decorating it so I found myself with the rare pleasure of decorating it all by myself. It was both a pleasure and a sadness, knowing those special family times have gone, probably forever.
Friday 14 December 2012
Menu
B: Cinnamon Flax porridge
L: 2 slices of Genius Gluten free bread with butter.
D: Boiled Egg and 2 slices of Genius Gluten Free bread with butter
Had a bit of a tummy upset today so tried to eat lightly. I had a few slices of gluten free bread in the freezer which I thought I would use up (I'm desperate for space), not very low carb today I know but.......
Saturday 15 December 2012
B: Flax, raspberries & lactofree cream
L: Boiled egg. Peanuts
D: 2 lamb chops & celeriac chips. 1 square of 74% chocolate
Stomach a bit more settled today. By teatime I was so hungry I decided to risk it with the chops.
Went to Lidl this morning but there weren't that many bargains. I managed to get reduced price clementines and Bisto Best gravy granules which were much cheaper than in Tesco.
Spent the afternoon wrapping presents and realised there were some I'd completely forgotten to buy, but that is all in hand now.
Feeling absolutely exhausted and still there are things to do. Next week I hope to make my gluten/lactose free treats and get the ham cooked. I will probably have enough stock to make a big pan of soup. There will also be those last minute presents to wrap. I also need to get the girls rooms ready for their return and do ordinary housework like ironing, just hope I can keep going. I still need energy for cooking the dinner on Christmas Day. Apparently both Call the Midwife and Downton Abbey are on TV on Christmas Night just hope I'm not too tired to watch them.