B: Blueberry 'cheesecake'
L: Chicken Curry & 1 Dosa. Piece of birthday cake!
T: 2 boiled eggs. Peanuts. Cocoa.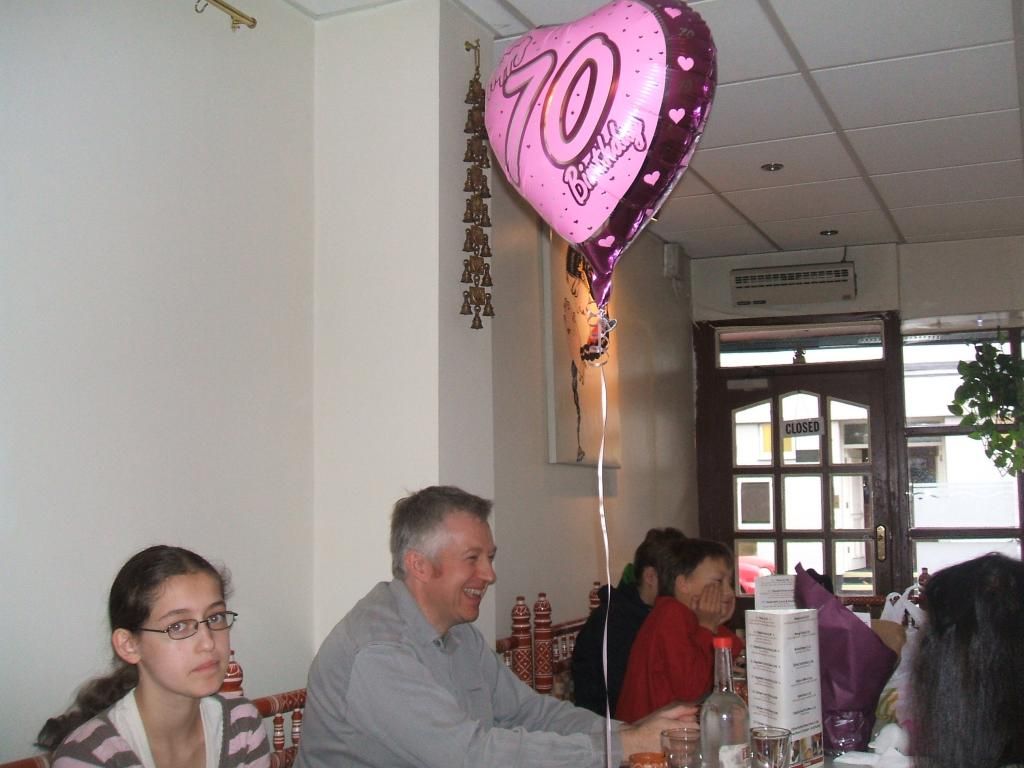 Spent a lovely day with my mum, my two sisters and their families. Its a long time since we've all been together and it was lovely. Even mum's great grandchild was there. Didn't wander too far from the low carb diet. Even the cake was decorated with cream cheese topping!
One of my sisters who is allowed on DD2's facebook told me she is starting to feel a little homesick. Bit worried as not heard from her this weekend despite sending a couple of texts.
Popped into the Asian food store whilst there and got a mouli, some sort of marrow and a tub of coconut oil. That should keep me stocked up for a while. Will try making 'chips' with the mouli.